O sweet IndiBlogger, what have you brought
My dreams of shining in Melbourne, I can finally sought.
Somewhere in my childhood, I've always thought
Melbourne is the place to be, my heart always taught.
But with each passing moment, I was losing hope
Before www.visitmelbourne.com/in came for rescue, And I can see some scope.
Melbourne, the city is all mystery
Will visit the Melbourne Museum, to know the local history.
From the roar of Werribee Open Range Zoo
To the Twilight's Music Performances of Melbourne Zoo
I can finally have a wildlife safari
and wildlife encounters, like riding on a new Ferrari.
From the adventures of Otway Fly Treetop
To the Melbourne's Best Food Shops,
I will be living every moment
Like a serious commitment.
Wanna feel the romance in Puffing Billy Steam Railway
And smell the roses in Werribee Mansion Airway,
A Travel through space and time in Melbourne Planetarium,
And a dive to discover life beneath Southern Ocean in Melbourne Aquarium.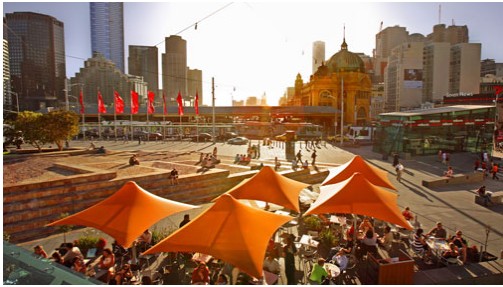 Food, People, Wine, Beer, Bars, Shopping…
I wanna discover everything.
Subways, Highways, Laneways…
I wanna visit everywhere.
I hope my time has finally come
To fulfill my dreams.
As if God is saying to me, Oh Child…
'…it's your time to visit Melbourne NOW!'
Images Courtesy of www.visitmelbourne.com/in
This post is an entry to IndiBlogger's ..it's your time to visit Melbourne NOW! Contest.
Comments
comments