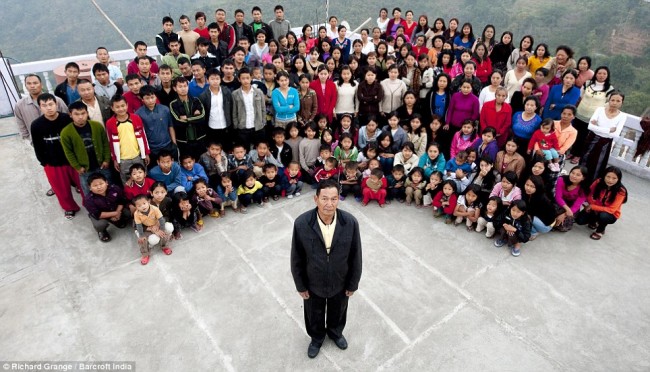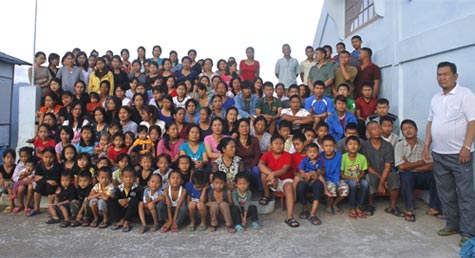 Ziona Chana – a man from Baktawng Village in Mizoram is having the biggest family in the world with 39 wives, 94 children, 33 grand children & 14 daughter-in laws.
He is the head of a sect which allows members to take as many wives as they want to.
The whole family is living in a 100 room home which is a 4 storey building in the hills. They have their own school, carpentry workshops, playground, piggery, poultry farms, piggery & a vegetable garden to feed the whole family.
The dinner for the family includes 30 chickens, 220lb of rice & 132lb of potatoes.
"I feel like I am God's special child. He has given me so many people to look after," Chana said in an interview to Daily Mail.
Chana keeps the youngest wife near to his bedroom & there is a rotation system for all the wife who visits Chana's bedroom.
Comments
comments