To celebrate the 46th anniversary of the most iconic sci fi series ever – Star Trek: The Original Series, Google has produced an awesome interactive Star Trek Doodle.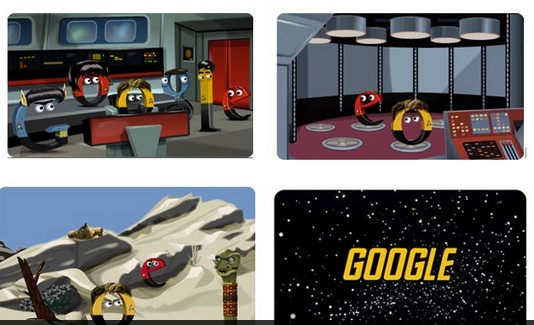 Star Trek Google doodle shows the characters of the TV series that first aired on NBC in the USA on September 8, 1966.
The letter 'G' in the Google logo is for Mr Spock. The 1st 'O' is for Nyota Uhura and the second "O' is of James T Kirk, the commanding officer of the USS Enterprise. The letter 'L' seems to resemble Hikaru Sulu.
The interactive doodle starts in the bridge of the Starship Enterprise and then the second 'O' & the 'E' go out of the red door to the transporter room & the transporter beams them to an unfriendly planet where they fight an alien.
Check out the Star Trek Google Doodle on Google HomePage.
Comments
comments